March 26, 2017
Dear Reva,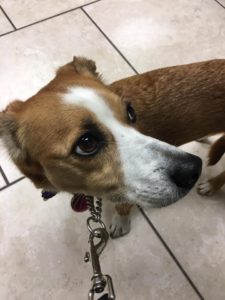 I went to a friend's funeral today. An older friend, but not much older. Young enough, let's say, for his death to come as a major shock.
This particular friend lived well, in every sense of the word. He travelled the world, had a huge circle of friends, loved his family, and did incredibly important work that changed lives. He burned brilliantly, if for far too short a time. He left behind him a legacy of activism, fellowship, and love.
The older I get, the more I appreciate how little we control in this life, including when we leave it. That realization has made me more mindful about my priorities. In fact, I've begun to think about my life in much the same way that I think about the programs of the various boards I sit on. What's the overall mission? What are the strategic priorities? And how does any given activity align with them?
If this sounds hilariously corporate, I won't disagree, even though my professional life has moved into a non-, even anti-corporate, phase. But successful boards, and businesses, are focused on where they want to invest their time, and they reject any project that falls outside their priorities. And I want to do the same, because that's how you create a meaningful life and, dare I say it, legacy.
A dear friend of mine says that he no longer reads books to the end if he isn't enjoying them. Why? Because he's past middle age and he knows that he has a finite number of books left to read. And he won't waste a minute on one that doesn't excite him.
All of this is a roundabout way of saying that my priorities right now are, broadly speaking, my children, my family (including my beautiful new dog), my friends, my own health and wellness, and my writing. And anything that falls outside of those priorities has to be extremely compelling to get my attention these days.
In that vein, it feels great to say that my novel – the product of two years of work – is coming out on May 30. It wasn't easy to write, but it was worth the struggle. Writers I respect are saying very generous things about it, my publisher is thrilled, and perhaps most importantly, I'm really, really proud of it.
Lots of love,
Kate