High School, Revisited
by
May 31, 2016
Dear Reva,
I love, selfishly, that we've moved to a more organic structure for our letters in Year 2 (meaning that we write when we feel like it, and not on a weekly schedule), but I am conscious of how much time passes between letters when I'm not working to a deadline.
I've been thinking of you often, and am looking forward to seeing you in person next week. But I had to write and tell you about a fascinating milestone: my 25th high school reunion.
To be clear, I hated high school. It was a low point. I moved on. I grew out my perm.  I was glad to do so.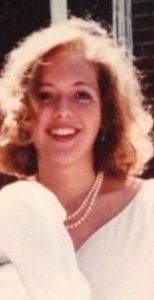 When I published my book, though, a couple of things happened. The first was that I ended up, somewhat against my will, on social media, where I reconnected with a network of women from high school. The second was that this network of women went all out to support my new career. They read my book, they recommended it, they invited me to their book clubs, they bought it for friends. It was beyond touching, and so unexpected. And so I agreed to help organize my reunion when the school asked.
In the lead-up to the big day, I began to receive messages from women who were anxious about attending. These messages all had one feature in common: the women felt that some aspect of themselves — their careers, or their life choices, or even their bodies — wouldn't measure up, and that they would feel ashamed. I encouraged them to come anyway. Some did, and some didn't.
Being a writer, I've realized, is a bit like being a priest, or a psychiatrist. People share things with you. Private things. Painful things. And this is a real gift, actually, because it allows you to understand that everyone is performing to some extent.
At the reunion itself, there were laughs and warm memories and much pleasure in the discovery of each other as adults. There was bracing honesty too. Women talked to me about years lost to health issues or childrearing, about career disappointments, and about marital failures. "I'm so glad that you wrote about your divorce," said one woman. "I felt so much shame about mine that I barely spoke of it for a year."
They talked about how challenging their own high school years had been. "I cried every other day for years," said one woman. "I never I fit in," said another. "If someone treated my daughter the way I was treated, I don't know what I'd do," said a third. And these were people who had appeared, to my teenaged eye, to enjoy high school immensely.
It was, for me, a startling insight into the fun-house mirror of identity that is female adolescence: we are surrounded and trapped by distorted images of ourselves. (This is not a problem that is getting better for girls as the world evolves; there have been a few interesting articles recently about teenaged girls in the digital age, trapped in a constant cycle of judgment that reinforces their desperate insecurities.) And it was an insight, too, into my own distorted self-image.
At one point in the evening, someone put a picture of my high school self in front of me. I recoiled. "God," I said. "Look at my skin! Horrible!" Two women looked at me with genuine puzzlement. "I understand that's what you see," said one of them, gently. "But honestly? I can't see what you're talking about."
Lots of love,
Kate
Read Reva's last letter here.
Follow The Pen Pal Project here.