It's Breast Cancer Awareness Month.  Think pink, right?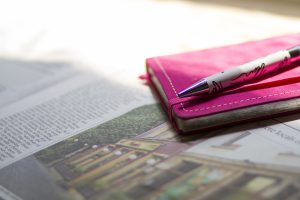 I have to tell you, when I think of breast cancer, I don't think pink.  To me, breast cancer is the black dark of my worst imaginings at 2:00 a.m.  It's the moment you realize that breast cancer could take you away from the children who desperately need you.  It's the yawning dread that visits you every time you hear about another friend of a friend who's sick.  There's nothing pink about that.
That's why I love the SCAR project.  This spectacular photo exhibit is raw and real, and shows the harsh reality of breast cancer and the scars it leaves behind.  It is also hopeful, inspiring and extraordinarily beautiful: http://www.thescarproject.org/.
I'm thrilled to help Rethink Breast Cancer bring the SCAR Project to Toronto this spring.  This week, I held a private screening of Baring It All, a documentary about the making of the SCAR project.  Twenty wonderful women gathered.  We laughed and wept.  We remembered fallen friends and made new ones.  We raised $5,000.  It was an amazing night.
Join me in supporting this incredible project.  Visit the SCAR Project website and learn more.   If the images move you, and I know they will, consider making a donation at http://rethinkbreastcancer.com/events/the-scar-project/.  It feels way better than wearing a pink ribbon.
---
UPDATE: Recently, I was contacted by Sondria Brown, who told me about a wonderful grassroots project in St. John's, Newfoundland that was inspired by the SCAR Project.  Here's the CBC clip that shows some of the images.