June 17, 2015
New office in new house
Dear Reva,
A day late again, with my apologies. Moving is woman's work, at least the tedious parts of it (the packing of the innumerable Lego pieces, as opposed to the negotiation of the mortgage), and this woman has been working. Of course, this move was different from past ones, as I did the man's work too: the mortgage and the lawyers and the insurance and the barbecue hook up.
It turns out that you don't need a Y-chromosome for those. It also turns out that the woman's work is harder and takes much longer.
Moving is stressful, but also boring, both to do and to talk about. Stories about moving don't generate conversation, just other war stories: "You think YOUR handyman took a long time? Mine took four months to assemble an IKEA unit!" As I said, not interesting.
But all of this (Water in the basement! Raccoons on the roof! Wall unit too tall! Furniture too big!) got me thinking about a woman's work in the context of the modern working couple. I ran into a friend from law school the other day, a litigator at a prestigious firm, who said: "I had to take a week off to attend all of the end of year events for my second grader! Write about that!" Her husband – and perhaps this goes without saying – had not missed an hour at the office.
It is, obviously, the end of the school year, that time when the organizational zeal has leached out of every cell of every mother, and all that is left is a hollow shell of a person who drives up to the front door of the school each morning after the bell, rolling down her window long enough to shout at her child, "RUN!"
When was the last time you checked the homework folder? Or tried to make your kids try a new food for dinner? Or wondered whether or not their shoes still fit? Does your child still have homework, even? Who knows? Who cares? You'll deal with it when you pack them for camp. After you deal with the raccoons.
And in the meantime, if you a cogent thought in your head, you might wonder why you are the one forgetting to remember all of these womanly tasks. Or remembering to forget them.
Yours,
Kate
Read Reva's last letter here.
Follow the Pen Pal archive here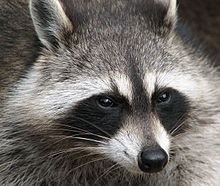 .