Mac & Cheese, Interrupted
by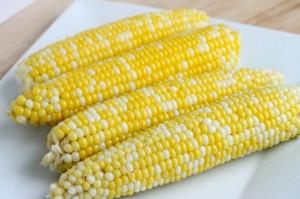 Here are some facts about mac & cheese that I found in preparation for today's post:
Kids (not mine) eat an average of 10 lbs of mac & cheese annually.
Mac & cheese is consistently on the list of top ten favourite foods for kids (again, not mine).
The recommended wine to serve with mac & cheese is Burgundy (good to know).
When I walked in the door, however, I was met with howls of despair.  Son #1, attempting some kind of mac & cheese inoculation, had tried a small amount of the food in question at lunch, and learned that it was not merely theoretically disgusting, but disgusting in fact.  Not only that, but he'd had the kind of bad day that only steak could fix.
I would have disbelieved him, except that he had a spot of violently orange powdered cheese on his gym shirt.  And by the time he had finished berating me, I was ready to pass the responsibility for dinner over to my husband.  I called and told him to pick up steaks.
And so it came to pass that we ate individually tailored combinations of steak, asparagus, radicchio (OK, I'm the only one who ate the radicchio) and corn.  Everyone ate the corn.  We talked about the relative merits of tuba and trombone, soccer try-outs and butt chocolate.
And the sun went down on another day.
P.S.  Butt chocolate? Don't use that expression in French class.  Your teacher won't like it.