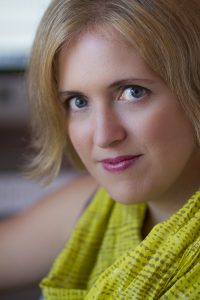 I remember my dad's 40th birthday. I had a majestic Lady Di haircut and a red dress made of the finest polyester, with puffed sleeves and a neck ruffle.  My sisters and I sat on the edge of the room in our finery and watched my parents' friends joke with each other about how old they were.  We agreed.  They were, like, totally old.
My dad got a cool new car that year – a red convertible – and we drove to school with great excitement for a few months until it became clear that the plastic windows in the convertible roof had poor visibility and weak insulation, and that the backseat was too small for three girls keen on personal space. The convertible was kicked to the curb as soon as the lease was up, and replaced with some practical vehicle, suitable for family life and Canadian winter.  My dad still describes the red convertible as the worst car he ever had.  How's that for a metaphor?
The expression 'Life begins at 40' was in heavy circulation among baby boomers back then, the first sign that my parents' generation had no intention of following the prescribed script for graceful ageing.  As a quietly judgmental tween, this mantra seemed to me an absurd but benign delusion, a mechanism for coping with the inevitable: hopeless old age (i.e. grandparenthood) and oblivion.  As a 38-year old woman, though, with an endless list of responsibilities and a perennial case of exhaustion, I took a different view.
For many people, at least in our particular corner of the Western world, a 40th birthday is a serious milestone, one that offers the possibility of reinvention. If we are very lucky, it is a moment when we have satisfied more than the basic requirements of survival; we are mated, housed, healthy, employed and sleeping through the night.  For the A-types, the self-improvers and the chronic malcontents among us, it's the perfect time to ask:  What's next?
I'd always wanted to be a fiction writer.  But I had some serious catching up to do.  I hadn't written anything creative since high school.  No short stories, no poems, nothing.  A lawyer by training, as well as an oldest daughter by birth order, I took a cautious and incremental approach to personal transformation.  I wrote for three hours a week, on Sunday afternoons, about a subject that was familiar.  (The Hole in the Middle is a comic novel about a woman turning 40, with an endless list of responsibilities and a perennial case of exhaustion.  It is, of course, 100% fictional.)
As I write this, I realize that it's been exactly five years since I took my first tentative steps as a writer by jotting down some ideas in a notebook.  This January, I'm getting regular missives from readers, who send me photos of my book in stores across the country and tell me that The Hole in the Middle was the highlight of their holiday reading.
Life may not begin at 40, but it's an excellent time to consider a second (or third, or fourth) act.  Is there something you've always wanted to do?  Something you were scared to try, because you'd be devastated if you failed?  Take a deep breath and go for it.  Trust me: it's way more satisfying than buying a convertible.