December 1, 2015
My office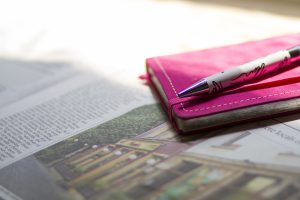 Dear Reva,
This is an important date for me. December 1st was the deadline for my second novel, a project that caused me untold angst. And I'm happy to report that I made it! I handed in my first draft to my agent on Friday.
Here is something you will rarely hear me say, and which I should say (which we should all say) far more often: I'm really, really proud of myself.
Second novels, as you may know, are notoriously challenging. Writers who have been fortunate enough to experience a success with their first book often struggle with their second, so much so that the phenomenon has nicknames, including The Sophomore Slump and Second Novel Syndrome. In the writer Anne Lamott's words, "The beginnings of a second and third book are full of spirit and confidence because you have been published, and false starts and terror because you now have to prove yourself again."
And that's without getting divorced and moving in the middle of the book.
Now I will wait to hear from my agent, who will tell me honestly what she thinks. And I will either rewrite at that point, or we will submit the manuscript to my Canadian and American editors. And pretty soon, I'll have to start thinking about my next novel (although I have some ideas taking shape already).
I love that you passed me a note in class for your last letter. I should say that I make a point of promising the men I date not to write about them here (although the person I'm currently seeing says, "Why not?"). But let me offer some observations in the abstract.
Dating at midlife is simultaneously easier and more complicated that it was in our twenties. It is easier because we know ourselves better and because we are looking, for the most part, for simple companionship. It is more complicated because we all have baggage. It is easier because people are comfortable in their bodies and know what to do with them. It is more complicated because people have significant responsibilities, and need to shoehorn dating into an otherwise full life.
But overall? It's pretty fun.
Love,
Kate
Follow the Pen Pal Project here.