April 21, 2016
Dear Reva,
Things at my end have been quite dramatic lately.
We've said many times that moms can't get sick.  But I did.  I've been ill with an infection – so ill that I ended up in hospital. And while in hospital, I caught another infection (the kind that kills the old and frail, and knocks the rest of us off our feet). And three weeks later, I'm still shuffling around like a very old person (which, happily, I'm not, or I wouldn't be shuffling anywhere), and relying on other people for things like groceries and childcare, and not able to work.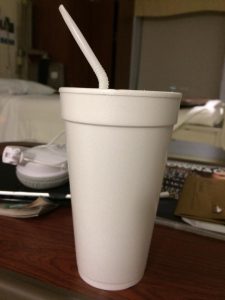 I should note that I will be absolutely fine, and I'm extremely grateful for this. Grateful too, beyond words, for the family and friends (my mother, in particular) who looked after me when I couldn't look after myself.
Becoming very ill has been enlightening, as it often is when your deepest fears are realized. Since becoming a single person, I've woken up in the middle of the night countless times wondering what would happen if I got sick and couldn't look after my kids. And now I know the answer: I'd move into my parents' house, for as long as I needed to be there, and my sisters and my friends and the nice man in my life would come and visit and help my parents out, and my dear agent would tell me not to worry about my deadline, and we'd all be okay.
And even though I still feel lousy, this knowledge comes as a massive relief to me.
And now I have to practice being a good patient, and not coming back to work too quickly, and pacing myself, and cutting myself some slack, and taking it easy, and … well, you get the idea. Suffice it to say that these are all things that I am really, really unqualified to do.
Pushing myself as hard as I can is what I do. It's what I've always done. It's yielded terrific professional and other accomplishments along the way. But I'm discovering, as my body ages (speaking of turning 40), that it isn't a sustainable life strategy. And so I need to recalibrate (slightly?). I need to figure out how to be ambitious without running myself down. I need to stop equating rest with weakness. I need to stop gutting it out. I need to stop proving myself, over and over again.
So that's this year's goal. Chances are, I'll be back on my feet in a week or so, and racing around as fast as ever. But I'm going to try to remember that this body of mine puts up with a lot from me. And that I'm going to need it for a long time. And that it deserves a rest every now and again. And that it's better for everyone if the rest is voluntary.
Love,
Kate
Read Reva's last letter here.
Follow the Pen Pal Project here.